Open in April! Koji School in Shibuya, held every Friday
Date

Fri., April 05 – Sat., May 04
Applications to the "Koji School" can be found here:
https://kojinogakko.com/items/...
In April, the FabCafe BioClub will open a Koji School with Nakaji-san, a koji researcher! All of Japan's fermentation techniques begin with koji.   
Koji is the most familiar biotechnology through which we can explore and interact with the ecosystems formed by microorganisms.
Nakaji-san has traveled to a variety of places in Japan and abroad to research both fermentation technology and the culture behind it. Over the course of a month, participants will learn in detail about the koji-making process and relevant issues from Nakaji-san.
Bacteria and other microorganisms live inside of all of us. They support our food and play a major role in our lives. Participants in this course will spend one month studying the relationship between bacteria and people through the art of koji making.

(A message from Nakaji-san)
To understand koji is to understand Japanese culture.  Also, understanding the principles of fermentation through koji can change the way you work and benefit your health, digestion, and mind. It might also give you a hint as to what "the fermentation of life" is. If your stomach feels a bit funny reading this, then that's all the more reason to consider joining in!
---
(Outline)
Date and time: April 5th to May 4th, 2017 (19:30 to 22:00 every Friday, with a special lecture on May 4th)
Location: 
150-0043 FabCafe MTRL
Dogenzaka Pia Building 2F
1-22-7 Dogenzaka
Shibuya, Tokyo
Participation fee: ¥36,850 JPY (Includes all 5 sessions from April  5th to May 4th)
Instructor: Nakaji-san (Mr. Tomoyuki Minami) https://www.nakaji-minami.com/
Enrollment limit: 30 people
(Schedule)
First Session                     April 4th (Fri) 19:30-21:30
Second Session                April 12th (Fri) 19:30-21:30
Third Session                    April 19th (Fri) 19:30-21:30
Fourth Session                 April 26th (Fri) 19:30-21:30
Fifth Session (*public event) May 4th (Sat) 14:00-18:00
(Lecture Contents)
30 days of online group interaction and 4 days of schooling and live lectures (koji-making demonstrations, koji studies, classroom lectures on fermentation culture)
First Session ... Koji Studies - Part 1
Demonstration and intro to koji studies (practical)
Second Session ... Koji Studies - Part 2
〈the koji ecosystem〉〈koji fungi and enzymes〉〈lecture about amazake (sweet sake)〉
Third Session ... On Koji and Culture 
〈koji and Japanese culture〉 〈cultural surrounding sake and cloudy sake〉
Fourth Session ... Fermentation, Health, and Living
〈koji and health〉〈your intestines, body, and mind〉〈thinking about fermentation and daily life〉(classroom lecture)
Fifth Session ... Special session (surprise)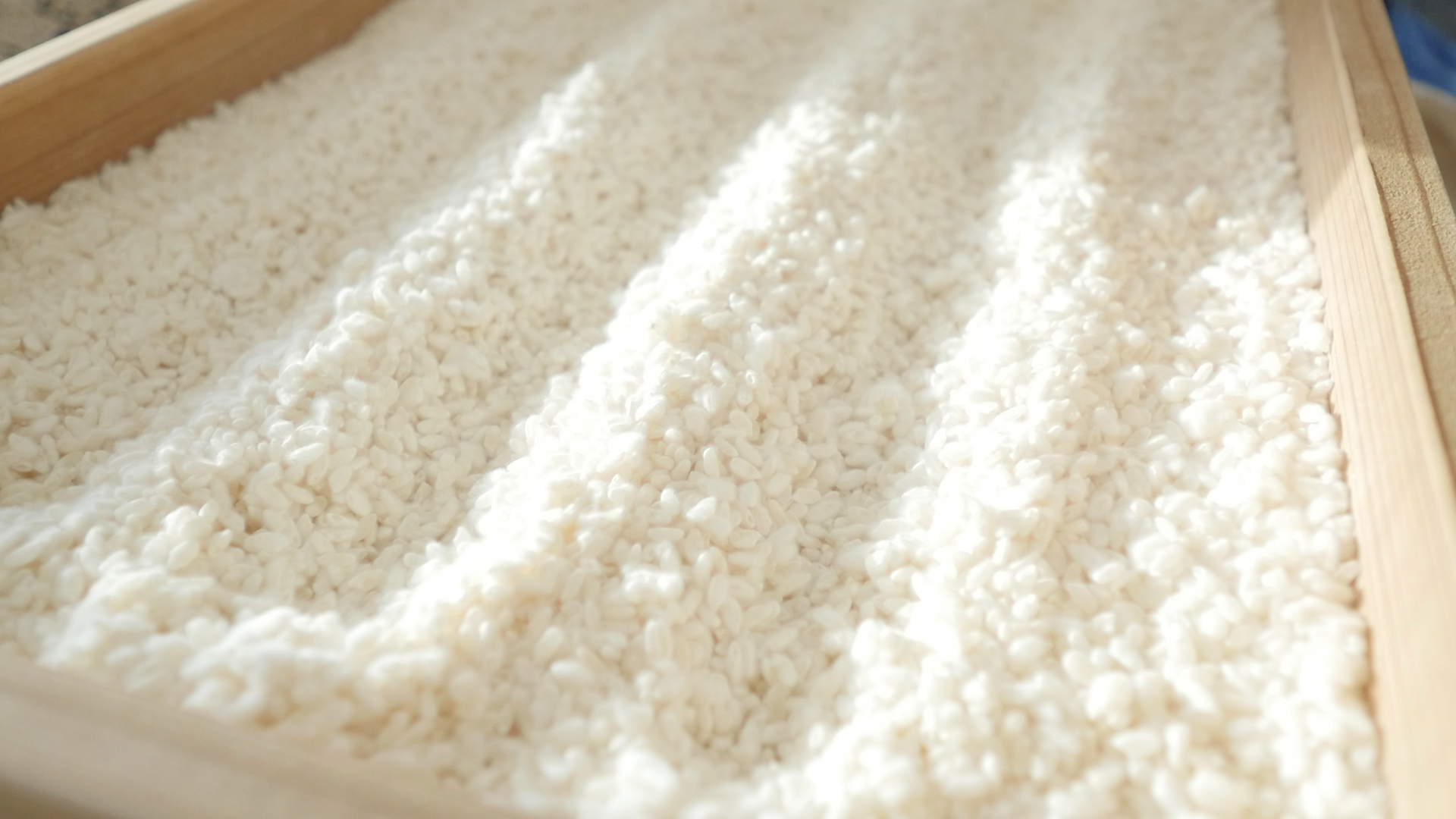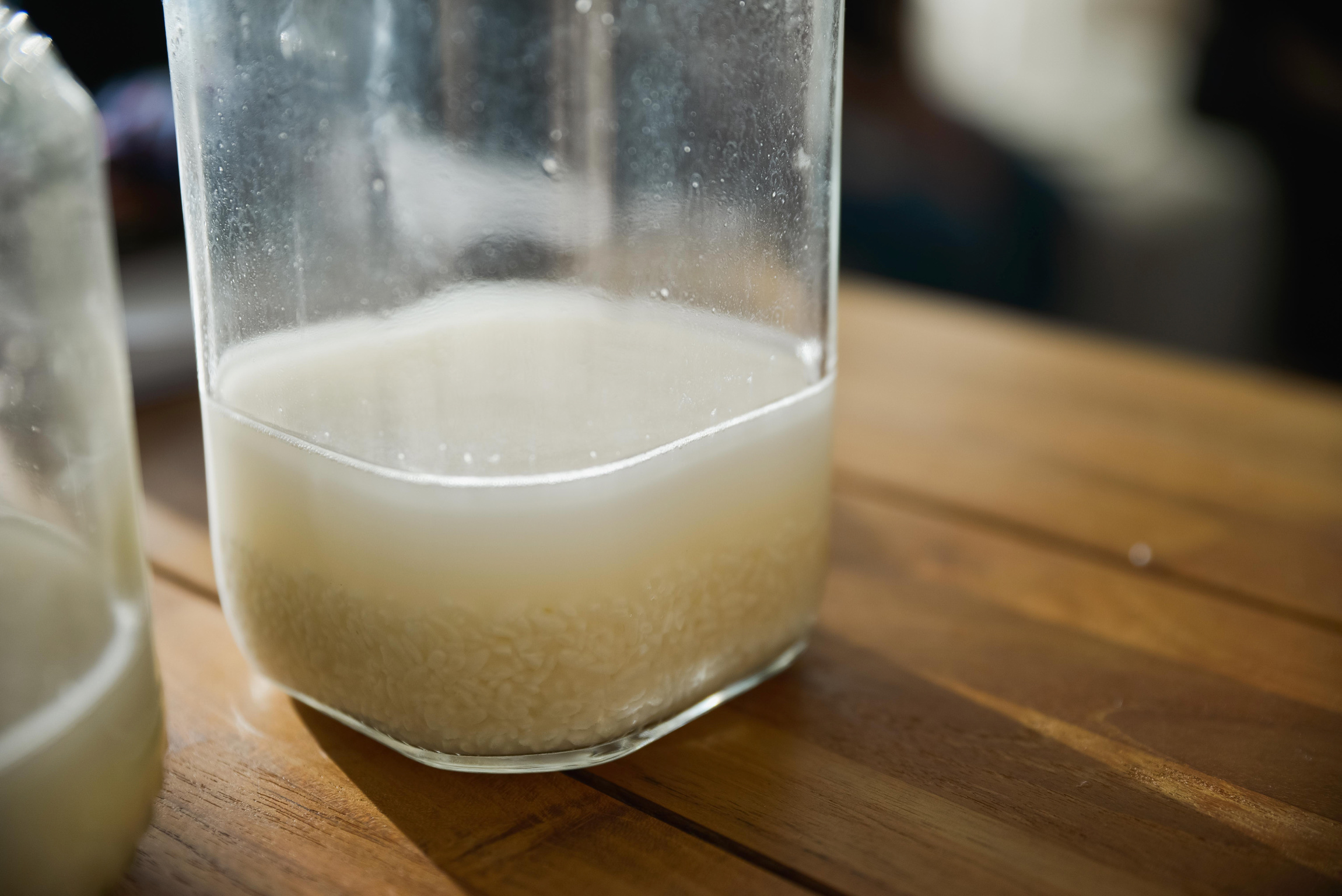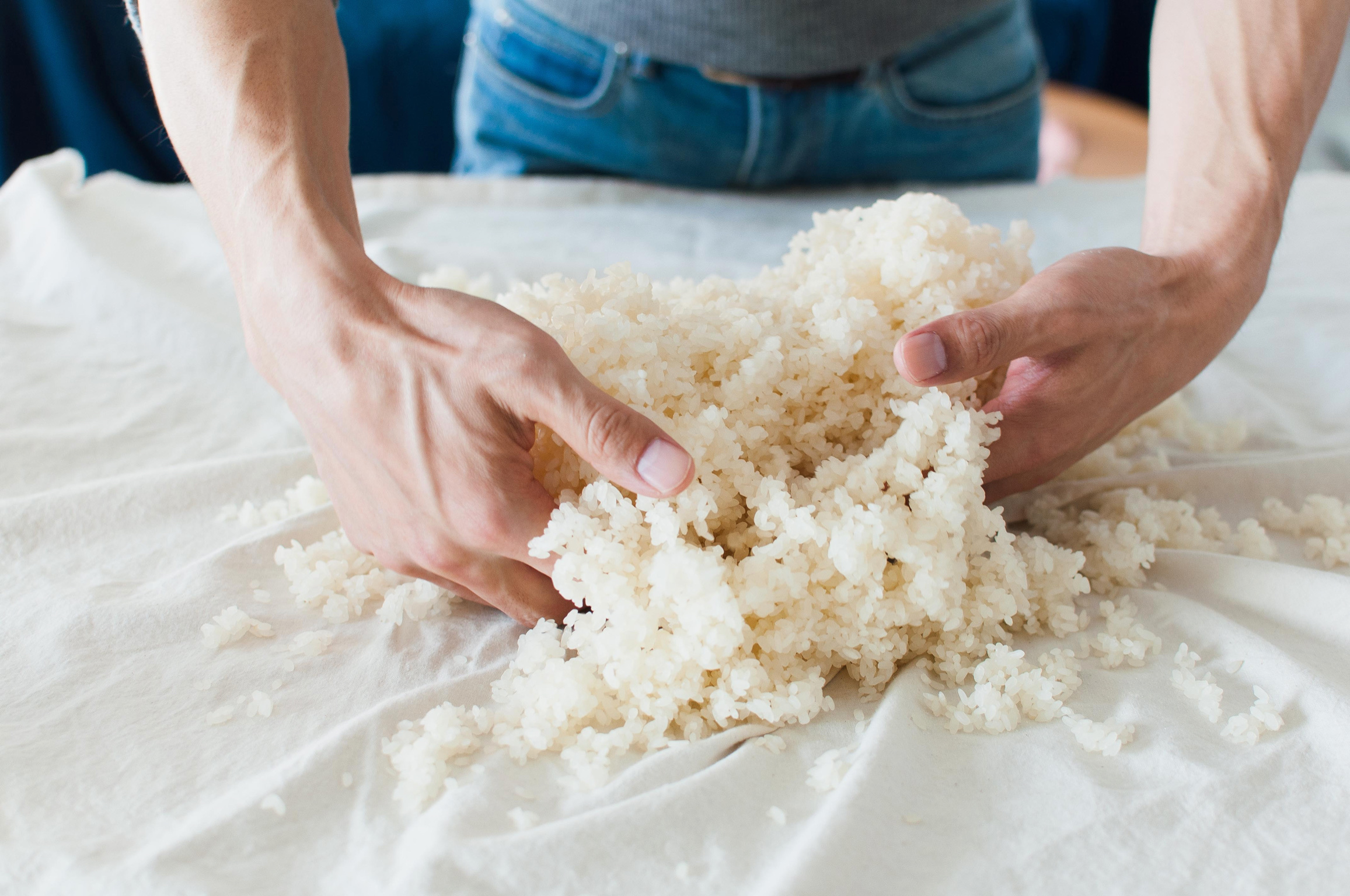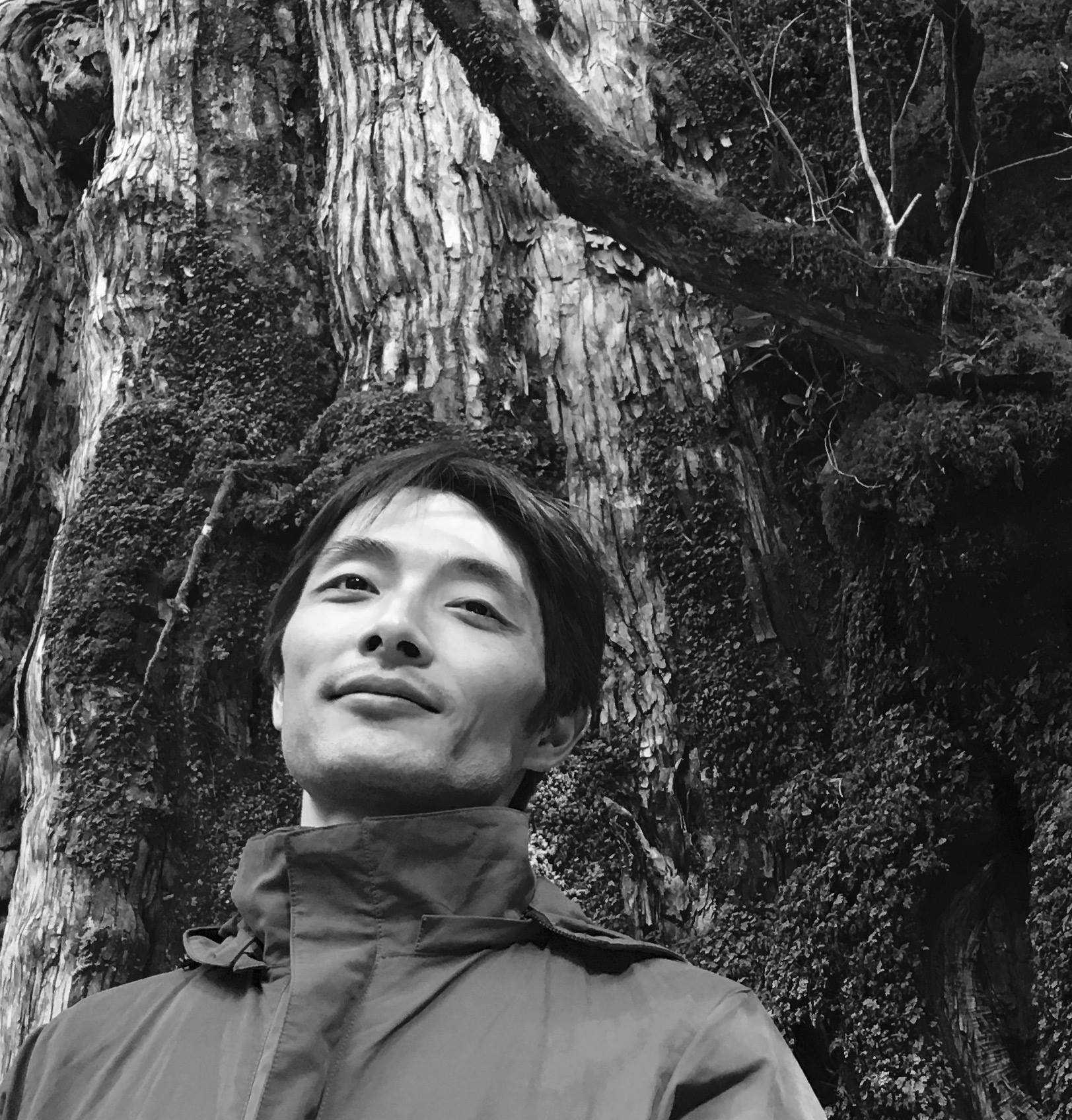 Nakaji (Mr. Tomoyuki Minami)
President of "Koji School," koji teacher, koji researcher, bodywork practitioner, and former sake brewer at Terada Honke 
Nakaji nearly died from heart complications shortly after birth, but survived thanks to good fortune. At age ten, he suddenly developed a speech impediment in the form of a bad stutter. From this age onward, he studied speaking techniques, breathing methods, and bodily functions, and was eventually able to overcome his difficulties in his twenties. His main activities ever since have involved speaking in front of people as a lecturer. With his personal life experiences forming the base for his work, he has set out to teach about fermentation and its relation to the body and mind with the goal of having everyone become able to express themselves. He graduated from the Kyoto College of Art with major in ceramic art, and later left Kyoto University of Art and Design to instead graduate from the Kodo Cultural Foundation Training Center. After spending some time overseas, he began studying traditional performance art, including Japanese taiko drums, song, and dance. He also studied cooking, self-sufficient living, and yin and yang under Deco Nakajima, a food and cooking researcher. Next, he worked for eight years as a brewer at Terada Honke, a natural sake brewery, where he became familiar with the process of making sake. Here he learned about fermentation and life philosophies under the tutelage of Keisuke Terada, as well as about the principles of koji and fermentation. After his time at Terada Honke, Nakaji went independent. In 2013, he moved to Hokkaido and began operating a gallery cafe and studio. He then moved to Chiba in 2016, where he began operating both the Koji Online School and the Nakaji Fermentation Research Salon. He has also become busy introducing koji culture and offering instruction on koji technology abroad; in 2018, he held workshops about koji in 8 European countries. He is using the process of koji making to spread the principles of nature worldwide. He is currently operating the Koji Online School. 
https://www.nakaji-minami.com/
Primary Activities 
(Nakaji Fermentation Research Salon)
(Koji Online School)
(Moderator of the Facebook group "Pukupuku Fermentation Club") ... A fermentation group that anyone can join
Printed Works 
"Great Recipes for Sake Lees" (from the Rural Culture Association of Japan), several others
SNS
Facebook… https://www.facebook.com/nakaj...
Twitter… @nakaji_minami 
Instagram…@nakaji_minami  Blog: Digestion, Fermentation, Heart, and Body